Book Now

No Fields Found.
Lombok Pizza & Pasta
Once you enter L'Osteria Lombok, you'll feel like you're in a typical Italian osteria. The best pizza and pasta, and many other timeless classics of Italian cuisine, such as antipasti, salads and delicious dolci.
Daily Open for Lunch from 11:00am till 3:30pm.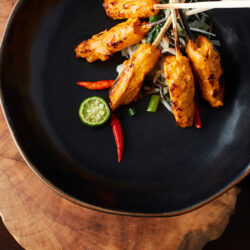 Fresh & Healthy
Your lunch experience at 'L'Osteria Lombok will be one of the highlights of your stay in Lombok. Unique, unmatched with other restaurant experiences in Lombok and directed by passionate Indonesian Chef I Wayan Jiwa Raga.